Maryland Indian Community Guide
There is a huge Indian population in Maryland.
Indians in Maryland live mostly in and around Columbia, Bethesda, Rockville, Silver Spring, Gaithersburg, Germantown, and Lanham.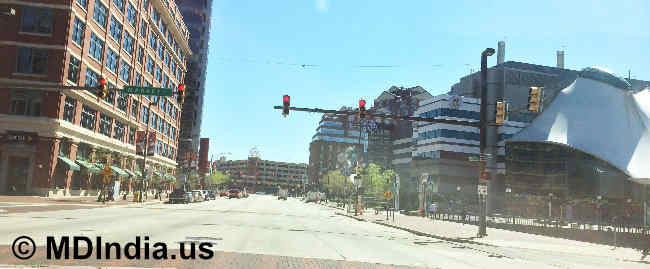 To cater to the spiritual, emotional, imigration, food, legal and fashion requirements of the growing Indian community in Maryland, several Hindu Temples,
desi
restaurants, grocery, clothing, gold jewelry stores and Indian immigration and personal injury law firms have sprung up over the years.
Silver Spring is a major hub of Indian stores and restaurants.
A large group of Indian immigration attorneys have set up offices in Maryland to assist their countrymen in filing Green Card and H1B applications, fight deportation orders and assist them in bringing parents on short-stay visas.
Hindu Temples
Multiple Hindu temples have sprung up in Maryland including Siva-Vishnu and Murugan temples in Lanham, Baltimore Hindu Jain Temple in Finksburg and Kali Temple in Burtonsville.
These temples are a huge draw for Indians, particularly during weekends.

Siva Vishnu Temple offers south Indian delicacies like Pongal, Tamarind rice, Idly, Sambar over the weekends through its canteen service.
Buffet, Dosa & Biryani
There are over 50 Indian restaurants in Bethesda, Baltimore, Columbia, Gaithersburg, Silver Spring et.al.
Most Indian restaurants in Maryland offer all you can eat buffet for lunch and
a la carte
menu for dinner.



Woodlands

Spoiled, Crappy Food


Langley Park, MD 20783



Madras Palace

Glimpses of Heaven


Gaithersburg, MD 20878
South Indian, North Indian, Chettinad, Hyderabadi, Indian street food or Gujarati delicacies, you can be sure to find 'em all in Maryland.
Hindi Movies
With the growth in the numbers of Indians, is it any surprise that movie theaters
AMC Loews Rio Cinemas 18
in Gaithersburg and
UA Snowden Square Stadium 14
in Columbia screen new Hindi movies week after week.
Featuring Indian restaurant reviews, movie reviews, Hindi movie showtimes, travel agents, temples and more,
MDIndia.us
is a guidepost to the Indian community in the state of Maryland.